Ready to Take Your TRAFFIC & RANKINGS to the Next Level?
A PROVEN, 100% Safe and Easy-To-Use "WP Plugin" that Boosts Site Relevancy, Increases Search Engine Rankings and Multiplies Buyer Traffic…
…In Just Four Simple Steps
Dissect Google's Top 10 RESULTS

& become the
Competition to Beat

Analyze YOUR Competitors

& Get Data to Rank
Higher

Optimize content

for a Page 1 Google Ranking

Revive old content & Optimize new posts

that
make Google Fall in Love

Works with ANY WP Install
Finally… A Super-Simple Plugin to Quickly & Easily Dissect Google that Gets Data Directly from YOUR Competitors
So That You Get RESULTS Unlike Ever Before….
Hi, I'm Abbas Ravji!
And if you're like I am with at least 1 offer available on the net then I'm sure you will agree that…
Getting Targeted Traffic to YOUR website and offers is crucial,
Targeted Traffic allows you to CONVERT more VISITORS into customers, SELL more products and MAKE MORE MONEY.
I've been a full-time marketer and software developer for several years now, and along with my team of experienced developers, we have served thousands of marketers just like you with a wide array of marketing and traffic-generation solutions.
And if it's one thing I know, there's one type of traffic that stands above them all…
..Google search traffic!
Why? Well for one thing, it's free! It's also highly-targeted buyer traffic that converts!
Google is the largest and most used search engine in the world and our latest product WpRankMe is designed to tap into this power,
By using WpRankMe you will get an instant advantage over others and be in a position to rank your sites unlike ever before
Simply Enter your Keyword to Dissect Google, Follow Some
Simple Steps and let WpRankMe Take Your Traffic &
Rankings to New Heights
So if you're looking to BETTER you're Search Engine RANKING and INCREASE Targeted TRAFFIC using a simple and PROVEN technique,
then that's exactly what you will find inside of WpRankMe
WpRankMe is designed to Get YOUR Site More TRAFFIC, BETTER Your Search Engine RANKING and BOOST site RELEVANCY.
So What Exactly is WpRankMe?
It's a powerful WordPress plugin that reverse engineers Google's Top 10 ranking sites to seek out why their content ranks so well…
It allows you to perform searches for ANY keyword in ANY Niche to pull back data that your posts and pages will need in order to rank on page 1
It does this by using a custom coded advanced algorithm to pull back only the most important phrases and terms that sites ranking on page 1 are using.
It will then stylishly display the phrases and meanings on your posts & pages using advanced refreshing logic that will provide immense value for your visitors and give Google what they want in order to rank your site
It's a 100% Safe & Easy to Use PROVEN System that Gets
Amazing Results Each & Every Time it's used.
Simply put..
WpRankMe will turn anyone into a Google ranking expert!
Just Check out The Demo Below!
See What Others Are Saying
Fabio Bravi
Italy
I just wanted to thank you for creating WP RankMe! I know your products are smart but man this is brilliant! It's the easiest SEO Plugin I ever used. It's smart as it goes straight to the Relevant Keywords for that content. It's easy to use, but at the same time supereffective. And the additional beauty of this plugin is that you can use it not just for the KW based SEO, but for interlinking to your inner posts, to your offers, and more. all with one simple plugin! That's why I find it BRILLIANT !
Carin Handsun
iWebResults – USA
As a full time SEO Agency, I am on the lookout for any help I can get to stay competitive, to work smarter. WP RankMe is a plugin I will use on all websites I manage. First of all, it searches the top 10 google results for your keywords and presents the 1,2,3 and 4 word phrases to you in order of their occurrence. That is GOLDEN. But that's not all, with one click it creates a compact jquery tab section that allows you to pack in all the keywords you choose and their associated meanings in a nice small space, It then randomly shows google and your visitors new phrases with each page refresh, this means we get indexed for more keywords while providing additional value for our users… " I LOVE it! And best of all, I know it will be supported, I have been using software developed by Abbs in my business for 4 years, and they are the BEST for support.
WpRankMe uses a proven technique to reverse engineer Googles TOP 10 ranking sites for YOUR Keywords
WpRankMe will visit the top 10 ranking sites and cross reference each one to determine why they rank so well and what Google likes about their content
WpRankMe will then pinpoint all the important phrases and terms that Google determines to be the most important for when ranking content for a keyword
It will then stylishly insert interactive tabbed areas of common phrases and meanings into your posts/pages, these are phrases being used by your competitors to influence their rankings
WpRankMe will then rotate through the phrases each time the page refreshes to boost your content relevancy and feed the search engines new phrases for indexing
WpRankMe will then rotate through the phrases each time the page refreshes to boost your content relevancy and feed the search engines new phrases for indexing
It will then stylishly insert interactive tabbed areas of common phrases and meanings into your posts/pages, these are phrases being used by your competitors to influence their rankings
THE RESULT?
Your site & content will be optimized to dominate Google and become the competition to beat!
WpRankMe is perfect for
Bloggers
Online marketers
Entrepreneurs
Offline marketers
Affiliate marketers
Video marketers
SEO pros
Or anyone who wants to rank their site on the top results of Google!
Here's how you can start benefiting from WpRankMe right away
Revive Old Posts: Update old posts and give the search engines what they need to rank you on page 1 with fresh content for indexing
Optimize New Posts for Page 1: Optimize every post you write using phrases & terms the search engines want & need to rank your posts.
Perform keyword research: Perform keyword research for your videos, social sites and clients and then download them to a CSV file from within your own WordPress dashboard.
Boost User Experience: Give users a glossary of important words and stylishly display them in each post with their meanings for them to explore.
Become the Competition: Give Google what they want to rank your posts on page 1 and become the competition to beat
Increase Website TRAFFIC and SEO rankings WITHOUT the
need for more Backlinks
WpRankMe Stretches backlinks to their Maximum Potential
Properly optimized content that's using the right phrases & terms that send the right type of signals to Google need 10 times LESS Backlinks to Rank.
WpRankMe allows you to get hold of those phrases & terms needed to optimize your content so that you can stretch the power of your backlinks to their maximum capabilities and rank with fewer links.
Just Four Simple Steps to
get Your Site Dominating With WpRankMe
Step 1
Enter your keyword
Step 2
Click the Search button
Step 3
Select the phrases & terms provided by WpRankMe
Step 4
Add them to your Post/ Page & watch your rankings & traffic increase
See An In-Depth Review of WpRankMe by an Industry Leader
And Even More User Positive Feedback Below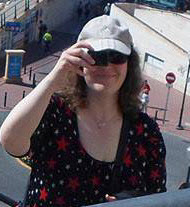 Gina Reed
United Kingdom
I recently got the chance to try out Abbas's new WPRankMe plugin and have to say that I am impressed. With a couple of clicks I was able to easily find several additional supporting keywords and phrases for a search term that I wanted to rank for – all ones google has already shown that they like to see in that context. I really like it as a keyword research tool but also think it could be useful for planning out your new articles and blog posts as it will give you all the key points you need to hit if you want to rank in the top 10 of Google.
WPRankMe Features
Performs Searches on Google to pull back your top 10 competitors
Reverse engineers the top 10 ranking sites to find out why their content ranks so well.
Cross references the content of the top 10 sites to find phrases that Google needs to Rank you on page 1
Scans your content with phrases taken from the top 10 sites and identifies phrases that should be used to better your rankings
Stylishly displays important phrases on your pages/posts using an interactive tabbed area for your visitors to explore (over 24 styles)
Uses SEO Friendly Refreshing logic to rotate through the phrases and for providing fresh content for indexing
Allows you to display images, video and add your own styles for better visitor experience
Fully customizable tabbed area so it looks great on any blog (add your own css)
Full proxy control: works with your own server, private or free proxies so your always in control
Includes a customizable ignore list and other advanced controls allowing the plugin to grow with you
So How Much Will it Cost You to Tap Into
The Power Of WpRankMe?
Before we go into discussing the ultra-low pricing, let's first talk about what it costs today to generate SEO/organic traffic, comprised of targeted buyers.
Consider this… If you were to purchase individual software or apps to accomplish everything WpRankMe does, it would break down like this…
WordPress Plugin to reverse engineer and analyze the top 10 ranking sites in Google with custom coded algorithms and advanced settings
Value $97
Advanced onsite content structuring and styling using SEO friendly refreshing logic to get more keywords indexed and ranked
Value $97
In-built Glossary features that provide your visitors with additional value and boost your pages relevancy
Value $97
Fully customizable and editable styling so that it can fit perfectly with ANY WP site and ANY Theme
Value $97
Full and Advanced proxy control & handling:use your own server or use proxies to make the queries and analyses
Value $97
Conservatively speaking, you could easily spend $450-500 or more to get all the functionality and capabilities that you get with WpRankMe.
For a Very Limited time, Tap into the power of WpRankMe for just a tiny fraction of that cost –
For as little as $9
Take advantage of our limited time launch pricing and get
WpRankMe for an insanely low price!
Note: This pricing is only available to a limited number of users! Once we fill our quotas
At this pricing, we will be increasing the price significantly!
Just choose the option below that best fits your needs
WpRankMe
Starter
All Features
Works on 1 Website
WpRankMe
Expert
All Features
Works on Unlimited Websites
WpRankMe
Growth
All Features
Works on Up-to 3 Websites
In Addition to WpRankMe,
You Get Access to the Following Exclusive Bonuses!
Bonus 1
Exclusive Keyword Genetics Software. This desktop application will allow you to reverse engineer ANY Google location and perform what WpRankMe can but from the comfort of your own desktop, This has only ever been sold once.. This is perfect for anyone that has more than 1 site or provides services to clients (There is no other way to get this software)
Value $47
Bonus 2
Exclusive training by the product creator: Get exclusive training by the product creator himself so you know exactly how to get the most out of your purchase and take your Rankings & Traffic to new heights
Value $47
The total value of this incredible package is easily worth over $500
With your purchase you will get:
Lifetime unrestricted access to WpRankMe
1 year of free updates
Customer Support from our highly trained staff
No questions asked 30 days money back guarantee
Training by the developer himself
All Bonuses noted on this page
Remember, this WP Plugin works on ANY self-hosted wordpress site and includes free updates for a full year. Because of our investment in the infrastructure and the need to keep it performing, updated and on the cutting edge, it will need to be sold for a much higher price!
This incredibly-affordable one-time price launch discount is our way of making sure that WpRankMe is accessible to anyone who needs it. But we can't keep this pricing for long!
So act now to take advantage of our incredible low One-time, lifetime price offer. Once our quotas are met, this pricing will be gone!
Our Zero Risk Guarantee
Full 30 day 100% Money Back Guarantee
Gain INSTANT ACCESS to WpRankMe RIGHT NOW, completely 100% RISK FREE FOR THE NEXT 30 DAYS!
I know you are going to LOVE this plugin but on the off chance that it just isn't what you thought or you receive ZERO value from it (highly unlikely)… I'll refund 100% of your purchase today, no questions asked, no hassle and no hard feelings.
So fearlessly click that BUY NOW button right now and let's get you started
Questions? Comments? Check our FAQ below, or contact us!
Thanks for checking out our latest product!
FAQ's
Will WpRankMe work on my computer?
WpRankMe is a WordPress SEO plugin and should be installed on your own WordPress blog. Simply login to your WordPress blog and start using WpRankMe
Are Updates Included?
Standard plugin updates are included free of charge for the first year
Are there any Tutorials?
Certainly, you will be given a PDF guide along with video tutorials showing you how to work with each feature.
Are there any other expenses to run WpRankMe?
No, there are no other expenses to work with WpRankMe but if Google is blocking the IP of your server that your site is hosted on then you will need to work with annoymous proxies (Full training is provided)
What If I need Support?
Getting support is easy, simply email our support staff and they will try to get back to you as soon as they can
What is the Refund Policy?
We offer a no questions asked 30 days money back guarantee.
I still have some questions, where can I send them?
You can reach us at support@WpRank.Me